Online sales for both trade & public
Get what you can't get!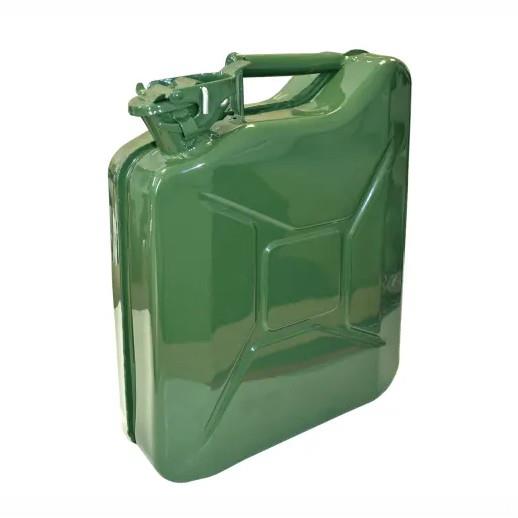 Please note images are for illustrative purposes only. Whilst we exercise every care to provide accurate images, they may not show the exact variation listed below.
Faithfull Metal Jerry Cans; Green (GN)
Description
Faithfull Metal Jerry Cans; Green (GN)
Heavy-duty all steel jerry cans featuring a lockable filler cap fitted with a rubber seal to prevent leaks and evaporation.
Cans are painted both internally and externally to inhibit corrosion and are certified to UN standards for the storage of Group II flammable liquids.
The storage and transportation of flammable liquids for domestic and commercial purposes are covered by extensive government legislation (The Petroleum Consolidation Regulations 2014) (PCR).
It is the user's responsibility to ensure that these regulations are fully observed and that all legal requirements are met.
Full details relating to the storage and transportation of flammable liquids are available from the HSE (Health and Safety Executive) government website www.hse.gov.uk.
NOTE:
These cans are not suitable for the storage of drinking water.
Haggle
If you want a larger quantity than shown on this products price breaks, you can haggle for a volume discount (enter your required number of items), or you can tell us you found this item cheaper somewhere else (enter the web address), or you can simply 'make us an offer!' Don't forget to include your email address so we can respond to your haggle request.
Reviews
There are currently no reviews of this product, why not be the first to write one?
Please note that all reviews are moderated before publishing.
Wish List
FAI-AUJERRY.10

FAI-AUJERRY.20