Online sales for both trade & public
Get what you can't get!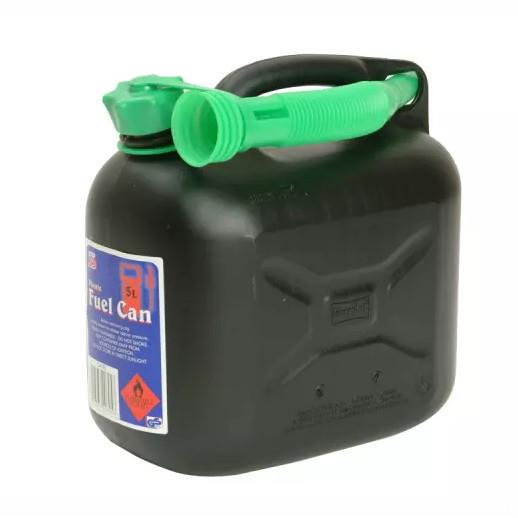 Please note images are for illustrative purposes only. Whilst we exercise every care to provide accurate images, they may not show the exact variation listed below.
Silverhook CAN3 Diesel Fuel Can & Spout; Black (BK); 5 Litre
Description
Silverhook CAN3 Diesel Fuel Can & Spout; Black (BK); 5 Litre
A colour co-ordinated plastic fuel can with external graduations moulded into the outer casing.
Supplied with flexible pouring spout which mounts neatly on can top.
The Petroleum Spirit (Motor Vehicles etc.) Regulations 1929 and the Petroleum Spirit (Plastic Containers) Regulations 1982 limit the amount of petrol that can be kept in a domestic garage or within six metres of a building (e.g. most domestic driveways).
The limit is a maximum of two suitable metal containers each of a maximum capacity of ten litres and two plastic containers (which have to be of an approved design) each of a maximum capacity of five litres.
These limits also apply to any containers kept in a vehicle parked in the garage or on the driveway (but not to the internal fuel tank of the vehicle).
Under no circumstances should the petrol containers be stored in the home itself.
Colour:
Black. (Diesel)
Size:
5 litre.
Haggle
If you want a larger quantity than shown on this products price breaks, you can haggle for a volume discount (enter your required number of items), or you can tell us you found this item cheaper somewhere else (enter the web address), or you can simply 'make us an offer!' Don't forget to include your email address so we can respond to your haggle request.
Reviews
There are currently no reviews of this product, why not be the first to write one?
Please note that all reviews are moderated before publishing.