Online sales for both trade & public
Get what you can't get!
Swarfega Power Hand Cleaner; 1 Litre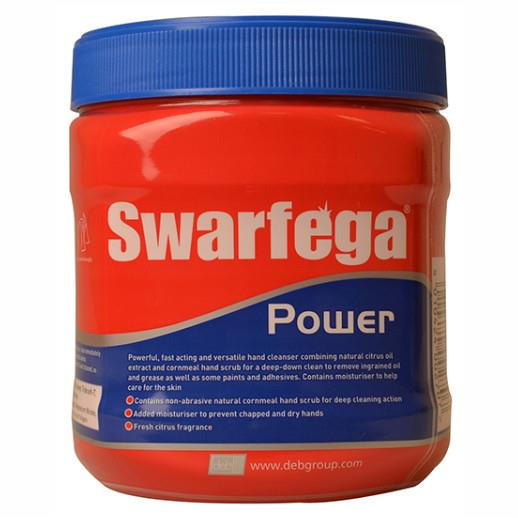 Please note images are for illustrative purposes only. Whilst we exercise every care to provide accurate images, they may not show the exact variation listed below.
Swarfega Power Hand Cleaner; 1 Litre
Description
Swarfega Power Hand Cleaner; 1 Litre
The Swarfega Power Hand Cleaner is a powerful, fast acting and versatile hand cleanser which combines natural citrus oil extract and cornmeal hand scrub for a deep down clean to remove ingrained oil and grease as well as some paints and adhesives.
Contains moisturiser to help care for the skin.
In the form of jojoba oil and wheat germ extract, which is a source of Vitamin E that helps to leave the skin soft and supple after use.
It also contains a lanolin derivative moisturiser, which helps the skin replace lost moisture whilst working.
Dermatologically tested (Tested using the industry recognised 48hr human patch testing for primary skin irritation).
Haggle
You can haggle for a volume discount (enter your required number of items), you can tell us you found this item cheaper somewhere else (enter the web address), or you can simply 'make us an offer!' Don't forget to enter your details so we can respond to your haggle.
Reviews
There are currently no reviews of this product, why not be the first to write one?
Please note that all reviews are moderated before publishing.