Online sales for both trade & public
Get what you can't get!
WD-40 Specialist Cutting Oil Aerosol; 400ml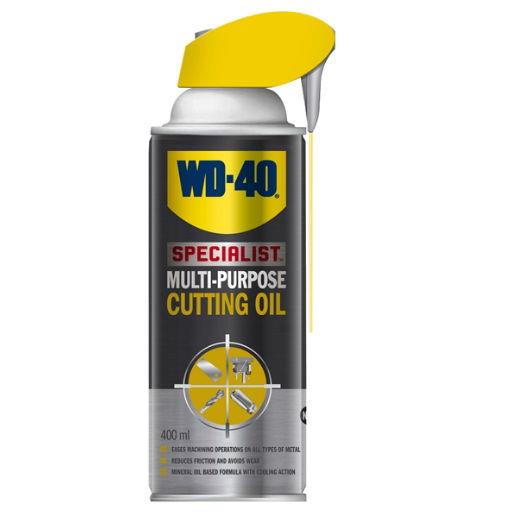 Please note images are for illustrative purposes only. Whilst we exercise every care to provide accurate images, they may not show the exact variation listed below.
WD-40 Specialist Cutting Oil Aerosol; 400ml
Description
WD-40 Specialist Cutting Oil Aerosol; 400ml
WD-40 Specialist Cutting Oil is a specially formulated blend of lubricants, extreme pressure additives and supplementary components.
It is designed to prevent pitting and metal seizures, ease mechanical processing of metals, reducing frictional heat accumulation and frictional forces.
The cutting oil will help to extend the life of drill bits, cutting tools etc.
Cutting oil is suitable for use on all metals, including stainless steel and titanium.
It is ideal for cutting, tapping and drilling operations.
Smartstraw application:
Shake can thoroughly before use.
Hold upright, and spray directly onto the tool and component.
Size:
400ml.
Haggle
You can haggle for a volume discount (enter your required number of items), you can tell us you found this item cheaper somewhere else (enter the web address), or you can simply 'make us an offer!' Don't forget to enter your details so we can respond to your haggle.
Reviews
There are currently no reviews of this product, why not be the first to write one?
Please note that all reviews are moderated before publishing.