Online sales for both trade & public
Get what you can't get!
Makita EA3201S35B 2 Stroke Petrol Chainsaw; 32cc; 35cm Bar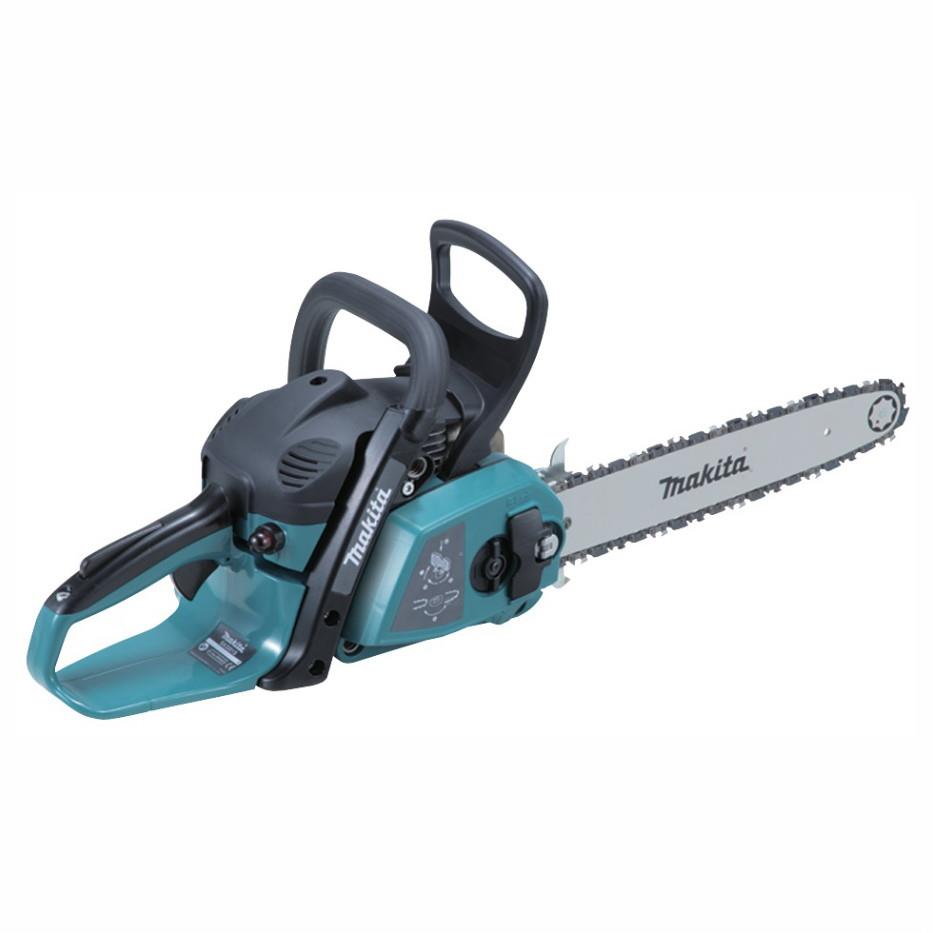 Please note images are for illustrative purposes only. Whilst we exercise every care to provide accurate images, they may not show the exact variation listed below.
Makita EA3201S35B 2 Stroke Petrol Chainsaw; 32cc; 35cm Bar
Description
Makita EA3201S35B 2 Stroke Petrol Chainsaw; 32cc; 35cm Bar
The Maikta EA3201S35B is an entry class 2 stroke petrol chain saw with catalytic converter and anti-vibration design.

Technical Specifications:
Oil Tank Capacity: 0.28 Litres.
Chain Tentioning: Tool-less Chain Tentioning.
Weight: 4.3kg.
Fuel Tank Capacity: 0.4 Litres.

User Benefits:
Environmentally friendly 2-Stroke engine with Catalytic muffler to comply with all current exhaust emission regulations.
On/off choke combination switch with automatic half throttle lock.
Intelligent ignition coil: Controls stable idling & increases output power at practical RPM range.
Engine overrun protection.
Accumulated electric energy charge system allows easier re-starting.
Rapid start pull force required to start the machine is drastically reduced with spring-assisted recoil starter.
Tool less tension adjustment of saw chain.
Adjustable oil pump.
Fleece air filter for higher resistance to dust ingress.
Touch & stop switch: A light touch on the switch stops the engine, and the switch returns automatically to the start position, eliminating flooding of the carburettor.
Haggle
You can haggle for a volume discount (enter your required number of items), you can tell us you found this item cheaper somewhere else (enter the web address), or you can simply 'make us an offer!' Don't forget to enter your details so we can respond to your haggle.
Reviews
There are currently no reviews of this product, why not be the first to write one?
Please note that all reviews are moderated before publishing.