Online sales for both trade & public
Get what you can't get!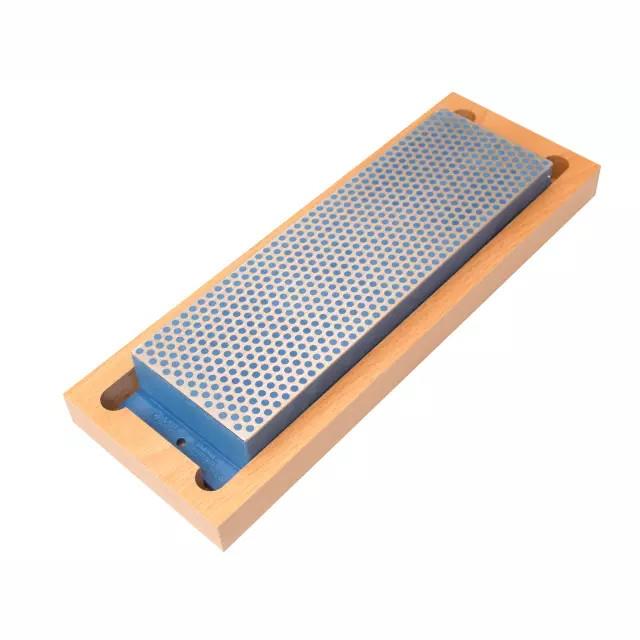 Please note images are for illustrative purposes only. Whilst we exercise every care to provide accurate images, they may not show the exact variation listed below.
DMT W8C Diamond Sharp Whetstone; 200mm (8"); Wooden Box; Blue (BL); 325 Grit Coarse
Description
DMT W8C Diamond Whetstone In Wooden Box, Course, 200mm (8") W8 Diamond Whetstones 200mm (8 in) are ideal for kitchen use and for the honing of smaller workshop tools. They have a large, wider diamond surface for sharpening a variety of knives and edges. They are supplied with a non-skid hardwood case, and have tabs for permanent mounting are moulded into the stone's base. Black: Extra Coarse Grade 220, 60 micron. Blue: Coarse Grade 325, 45 micron. Red: Fine Grade 600, 25 micron. Green: Extra Fine Grade 1200, 9 micron. Size: 200mm (8") Grit: Blue - Course Grade 325
Haggle
You can haggle for a volume discount (enter your required number of items), you can tell us you found this item cheaper somewhere else (enter the web address), or you can simply 'make us an offer!' Don't forget to enter your details so we can respond to your haggle.
Reviews
There are currently no reviews of this product, why not be the first to write one?
Please note that all reviews are moderated before publishing.