Online sales for both trade & public
Get what you can't get!
Toughbuilt TOU-DFS-01120B Duffle Tool Bag; Complete With 8 Fastener Bags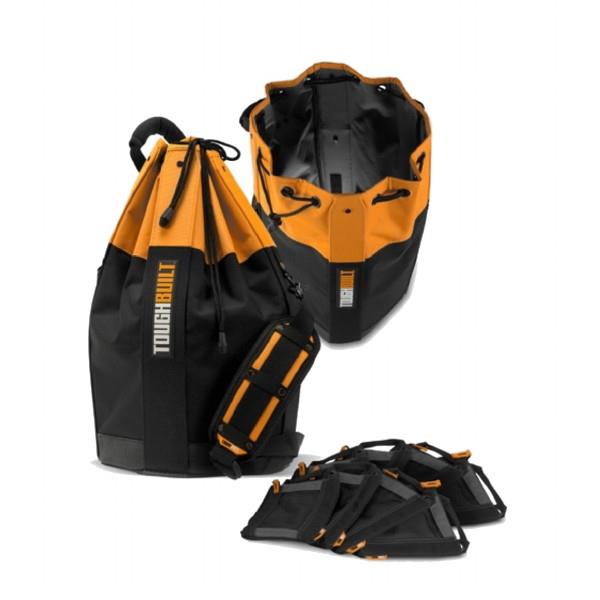 Please note images are for illustrative purposes only. Whilst we exercise every care to provide accurate images, they may not show the exact variation listed below.
Toughbuilt TOU-DFS-01120B Duffle Tool Bag; Complete With 8 Fastener Bags
Description
Toughbuilt TOU-DFS-01120B Duffle Tool Bag; Complete With 8 Fastener Bags
The ToughBuilt Supply Duffle and 8 fastener bags transform how professionals carry supplies.
The 8 fastener bags provide an extra level of organization by holding drill bits or fasteners within easy reach.
Made with a double-drawstring rapid-access top and plastic-reinforced sides that help it stay open, this duffle makes carrying supplies easier.
13 pockets and adjustable dividers make organizing supplies straightforward and uncomplicated.
The padded shoulder strap and extreme-duty handle make lugging supplies around the jobsite simple.
Featuring resilient double-walled, puncture-resistant construction, high-impact rubber bottom and multiple exterior triangle loops, this reliable duffle keeps up with the professional's rigorous demands.
Easily Carry All Your Supplies
Adjustable Dividers:Versatile dividers allow for a variety of bag configurations
Drawstring Opening:Double-drawstring top provides easy access to supplies
Plastic-Reinforced Sides:Allow duffle to remain open
Heavy-Duty Construction:Heavy-duty rivet reinforcement, rugged fabrics and components of uncompromising quality make this hard-working bag capable of withstanding the harshest work environments
Padded Shoulder Strap
Extreme-Duty Handle
High-Impact Rubber Bottom:Durable rubber material prevents wear & tear from consistent usage
Exterior Triangle Loops:Ability to attach accessories
8 Fastener Bags Included
Conveniently carry small supplies
Haggle
You can haggle for a volume discount (enter your required number of items), you can tell us you found this item cheaper somewhere else (enter the web address), or you can simply 'make us an offer!' Don't forget to enter your details so we can respond to your haggle.
Reviews
There are currently no reviews of this product, why not be the first to write one?
Please note that all reviews are moderated before publishing.