Online sales for both trade & public
Get what you can't get!
Meet The Team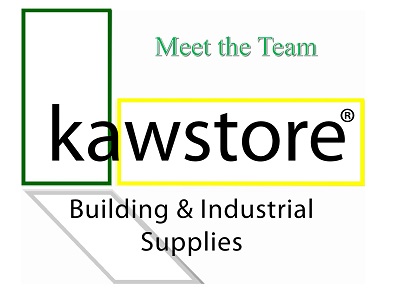 Get to know the team here at kawstore® who are always on hand to offer advice, assistance and high standards of customer service.
Richard Westlake: Managing Director
Richard has now enjoyed over 20 years with the business since joining in the mid 90s from a fasteners and fixings wholesaler. He now sits as Managing Director and joint owner of Kirby and Wells Ltd.
Having been head hunted to drive the firms business development and expansion in to new markets, mainly tools and sundries, he quickly became an integral element of the companies management.
Drawing on his previous experiences of owning and running DIY stores in north London, he quickly expanded the stock holding offering the customer base far more than just architecural ironmongery.
Over the following 15 years Richard purchased shares in the firm before undertaking a managment buyout alongside his wife during 2010.
Richard has always been forward focused in terms of what the company offers it's customer base and this website has been almost his sole project for the past 18 months, knowing it will offer ease of business and interaction to account customers and general public alike.
Lesley Westlake: Director
Lesley has now been with the firm for nearly 2 decades and now has joint ownership of the business with Richard and sits on the board of Directors.
Having spent her preceeding years in secretarial postions along with some retail experience she soon became an integral part of the team. Both in terms of customer service and the accounting processes of the firm.
As with all members of the team Lesley is on hand to help with any customer requirement be it sales and product based through to dealing with accounts and payments.
Having been part of the business for nearly 20 years it is no secret that the thought of retirement is a sweet one and an option soon to be explored.
Ben Westlake DipGAI : Director
Son and heir apparent, Ben joined the company as a school boy at the age of 13, working Saturdays and school holidays.
From early on in his career he had a good, informed grasp of the ironmongery aspect of the business and went on to achieve Bronze Medal in the Guild of Architectural Ironmongers Diploma in 2016.
On top of his knowledge in ironmongery he now has extensive knowledge in the tools, fixings and sundry ranges.
Ben now undertakes the majority of the day-to-day business functions and is readily available to meet with customers on our premises or out on site to offer free of charge advise and experties on a bespoke basis.
Just make sure you don't catch him on a good selling day, otherwise you might find your wallet a little lighter than expected.