Online sales for both trade & public
Get what you can't get!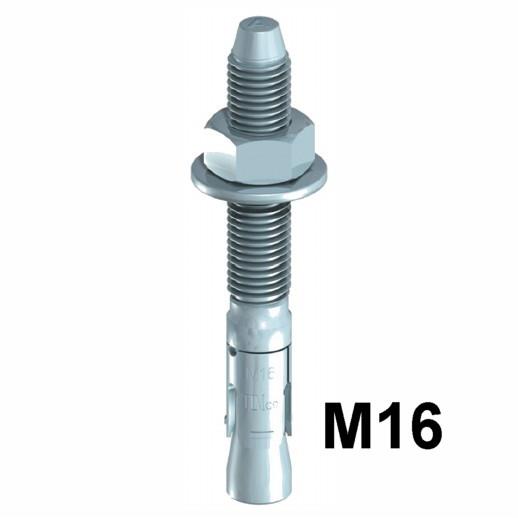 Please note images are for illustrative purposes only. Whilst we exercise every care to provide accurate images, they may not show the exact variation listed below.
Through Bolts; M16
Description
Through Bolts; M16
Through Bolt Concrete Anchor Bolt.
Economical secure fixing in concrete, drill in situ, hammer home and tighten.
No need for marking out, just drill hole through fixture.
Through fixing, economical and quick installation designed for easy fixing.
Heavy duty expansion anchor for rapid fixing of steel and timber, in concrete, rock or stone.
Hexagon loose nut.
For 16mm through bolts drill a 16mm hole.
Haggle
You can haggle for a volume discount (enter your required number of items), you can tell us you found this item cheaper somewhere else (enter the web address), or you can simply 'make us an offer!' Don't forget to enter your details so we can respond to your haggle.
Reviews
There are currently no reviews of this product, why not be the first to write one?
Please note that all reviews are moderated before publishing.
Wish List
THRU-BOLT.16.090

THRU-BOLT.16.220

THRU-BOLT.16.175

THRU-BOLT.16.140

THRU-BOLT.16.100

THRU-BOLT.16.180

THRU-BOLT.16.125

THRU-BOLT.16.150