Online sales for both trade & public
Get what you can't get!
Corrugated Fastener; 1/2" x 5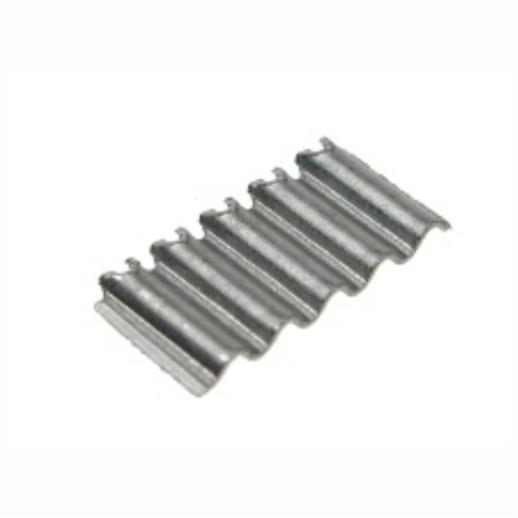 Please note images are for illustrative purposes only. Whilst we exercise every care to provide accurate images, they may not show the exact variation listed below.
Corrugated Fastener; 1/2" x 5
Description
Corrugated Fastener; 1/2" x 5
Corrugated fasteners are thin strips of metal and have a pattern of alternating grooves with one sharp end along its length, and are used to make joints in timber.
The grooves give them their high holding power.
Corrugated fasteners can be an alternative not only to screws or nails, but also other joining methods, like dowels or biscuits.
The most common use is to join mitred wood joints such as that of picture frames, but can be used to make many different types of wood joint.
As they can give a rougher finish than some other methods they are best used where they are hidden from view, such as with picture frames.
Install using a hammer taking care as they can split the wood.
To minimise splitting they are should not be fixed in the same direction as the wood grain.
Haggle
You can haggle for a volume discount (enter your required number of items), you can tell us you found this item cheaper somewhere else (enter the web address), or you can simply 'make us an offer!' Don't forget to enter your details so we can respond to your haggle.
Reviews
There are currently no reviews of this product, why not be the first to write one?
Please note that all reviews are moderated before publishing.