Shop with the trade professionals!
Online sales for both trade & public.
Briton 2003 Overhead Door Closer; Fixed Size 3; Silver Enamel (SE) Cover And Arm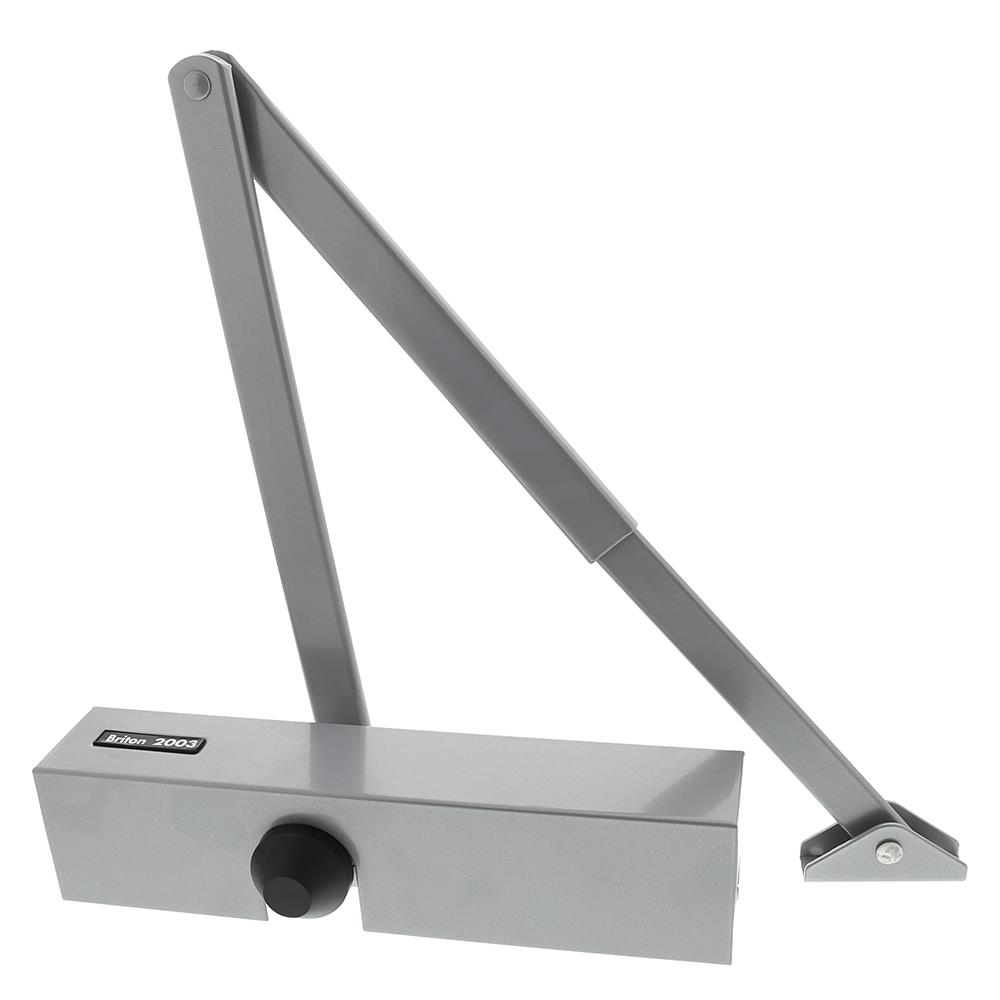 Please note images are for illustrative purposes only. Whilst we exercise every care to provide accurate images, they may not show the exact variation listed below.
Briton 2003 Overhead Door Closer; Fixed Size 3; Silver Enamel (SE) Cover And Arm
2 people have viewed this page in the last 24 hours
Description
Briton 2003 Overhead Door Closers; Fixed Size 3
Fixed strength 3, small bodied dooer closer.
Part of the Briton 2000 Series, the UKs number one door closing product.
Fully certified to EN1154, EN1634, CE Marked and Certifire Approved CF111.
Fixed power size 3Xact-Fit installation system, a 'low-tac' fixing template to simplify and speed up installation.
Designed to and fully compliant with EN 1154 and 'best practice' codes for performance, reliability and safety.
The mechanism is safety valve protected to prolong the life of the closer against abuse and misuse.
Cast aluminium body.
Forged, heat treated and ground steel piston for rugged durability.
Briton badge of authenticity.
Separate latch action and closing speed adjustment provides total accuracy of adjustment of the full closing cycle.
High quality hydraulic fluid with in-built temperature compensation ensuring reliable operation in temperatures from -15C to +40C.
Steel rack and pinion mechanism is heat treated for strength and durability.
Precision needle roller bearings for optimum performance and efficiency.
Xact Fit template increases the accuracy of installation and helps to reduce installation time
Haggle
If you want a larger quantity than shown on this products price breaks, you can haggle for a volume discount (enter your required number of items), or you can tell us you found this item cheaper somewhere else (enter the web address), or you can simply 'make us an offer!' Don't forget to include your email address so we can respond to your haggle request.
Reviews
There are currently no reviews of this product, why not be the first to write one?
Please note that all reviews are moderated before publishing.