Online sales for both trade & public
Get what you can't get!
Kirkpatrick 1172; Hinges; Antique Black (AB)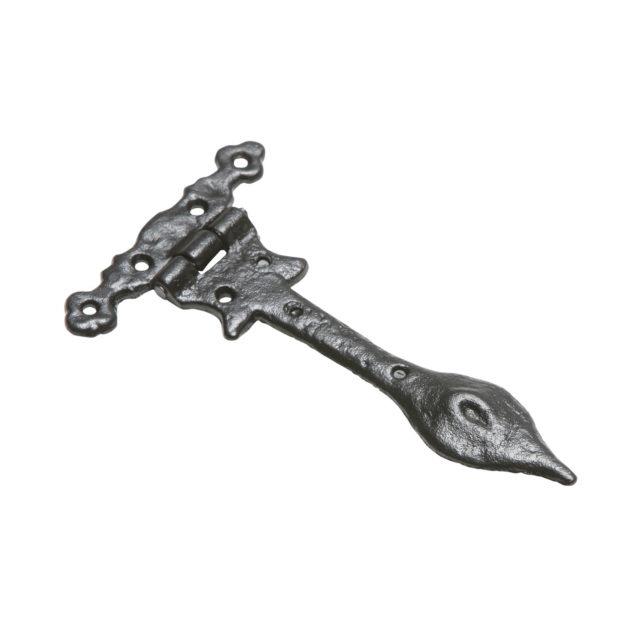 Please note images are for illustrative purposes only. Whilst we exercise every care to provide accurate images, they may not show the exact variation listed below.
Kirkpatrick 1172; Hinges; Antique Black (AB)
Description
Kirkpatrick 1172; Hinges; Antique Black (AB)
This spear head Hinge reference 1172 is a product that combines high quality, style and functionality.
This beautiful product is sure to create a design statement on both doors and gates.
If Antique Black, is not in keeping with your properties style, then this product is also available in Argent & Pewter finish.
Please note this product is available in a range of sizes ( see below for details )
This decorative hinge is manufactured in Walsall using traditional sand casting methods.
Malleable iron is used as this is the toughest, most durable material available for a traditional product like this.
A coat of black paint and then a second coat of black powder ensure that this product, like other Kirkpatrick door and window furniture, will remain highly decorative and functional for many years to come.
Haggle
You can haggle for a volume discount (enter your required number of items), you can tell us you found this item cheaper somewhere else (enter the web address), or you can simply 'make us an offer!' Don't forget to enter your details so we can respond to your haggle.
Reviews
There are currently no reviews of this product, why not be the first to write one?
Please note that all reviews are moderated before publishing.
Wish List
KIR-1172.06.AB

KIR-1172.09.AB

KIR-1172.12.AB