Online sales for both trade & public
Get what you can't get!
Gorilla Super Glue; Anti-Clog Lid; 2 x 3gm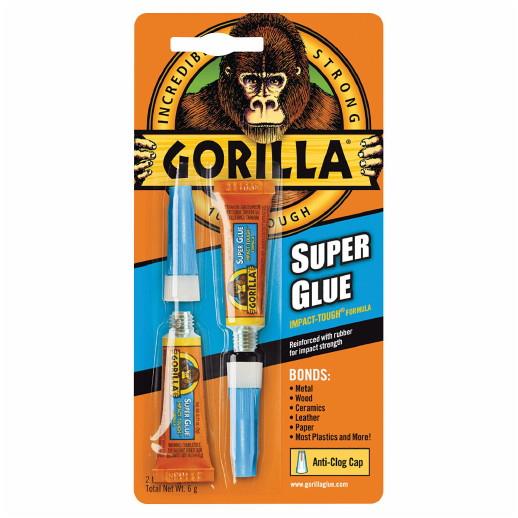 Please note images are for illustrative purposes only. Whilst we exercise every care to provide accurate images, they may not show the exact variation listed below.
Gorilla Super Glue; Anti-Clog Lid; 2 x 3gm
Description
Gorilla Super Glue; Anti-Clog Lid; 2 x 3gm Tubes
High strength and quick set-time make Gorilla Super Glue the go-to for a variety of household projects.
Developed for long-lasting repairs in an instant,
Gorilla Super Glue dries in 10–30 seconds and is reinforced with rubber for increased impact resistance.
Gorilla call it Impact-Tough® because it stands up to wear and tear unlike any other instant glue.
In addition to its high-performance formula, Gorilla added an anti-clog cap with a metal pin inside to ensure an airtight seal for maximum reusability.
It's Gorilla tough, every time.
Haggle
You can haggle for a volume discount (enter your required number of items), you can tell us you found this item cheaper somewhere else (enter the web address), or you can simply 'make us an offer!' Don't forget to enter your details so we can respond to your haggle.
Reviews
There are currently no reviews of this product, why not be the first to write one?
Please note that all reviews are moderated before publishing.