Online sales for both trade & public
Get what you can't get!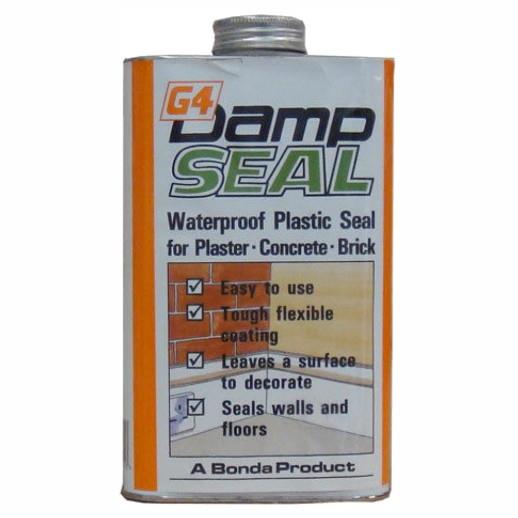 Please note images are for illustrative purposes only. Whilst we exercise every care to provide accurate images, they may not show the exact variation listed below.
Bonda G4 Damp Seal
Description
Bonda G4 Damp Seal
A moisture cured polyurethane.
G4 seals out damp on brick, concrete, plaster and wood.
A continuous surface coating provides a highly durable non porous seal on porous materials.
Hardened by moisture it can be applied on damp, but not wet, surfaces, without the cure being affected.
G4 can be used in poor application conditions with temperatures down to OC and in areas with relative high humidity.
The tough, hard wearing properties of G4 makes it ideal for consolidating dusty and worn concrete floors as well as sealing new floors in factories, warehouses and garages.
G4 also seals concrete floor screeds prior to laying floor coverings, preventing moisture from destroying flooring adhesives.
G4 is browny translucent.
Haggle
You can haggle for a volume discount (enter your required number of items), you can tell us you found this item cheaper somewhere else (enter the web address), or you can simply 'make us an offer!' Don't forget to enter your details so we can respond to your haggle.
Reviews
There are currently no reviews of this product, why not be the first to write one?
Please note that all reviews are moderated before publishing.