Online sales for both trade & public
Get what you can't get!
Everbuild Lead Mate Patination Oil; 500ml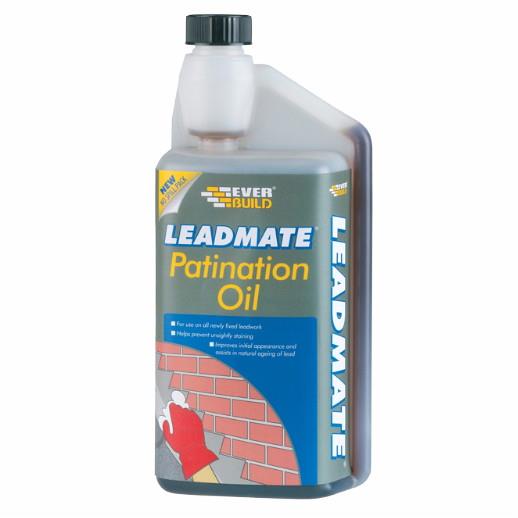 Please note images are for illustrative purposes only. Whilst we exercise every care to provide accurate images, they may not show the exact variation listed below.
Everbuild Lead Mate Patination Oil; 500ml
Description
Everbuild Lead Mate Patination Oil
Lead Mate Patination Oil has been specially formulated to provide a protective coating for newly installed leadwork that helps to prevent the white carbonate staining that affects new lead and surrounding tiles, brickwork, stonework etc.
Just one coat of Patination Oil also helps to provide uniform, attractive appearance to newly installed lead and helps the ageing process whilst the natural patina of the lead is being formed.
It is particularly important to treat areas of newly installed lead that are subject to water flowing over the surface onto surrounding areas as staining of tile and brick will be more severe in such circumstances.
The New No Spill Pack means no more spills or drips to clean up, and easier application.
Size:
500ml
Coverage:
Approximately 55-65 square metres of lead can be treated by a litre of Patination Oil.
Haggle
You can haggle for a volume discount (enter your required number of items), you can tell us you found this item cheaper somewhere else (enter the web address), or you can simply 'make us an offer!' Don't forget to enter your details so we can respond to your haggle.
Reviews
There are currently no reviews of this product, why not be the first to write one?
Please note that all reviews are moderated before publishing.