Online sales for both trade & public
Get what you can't get!
Monument 1512L Pipe Dry Testing Kit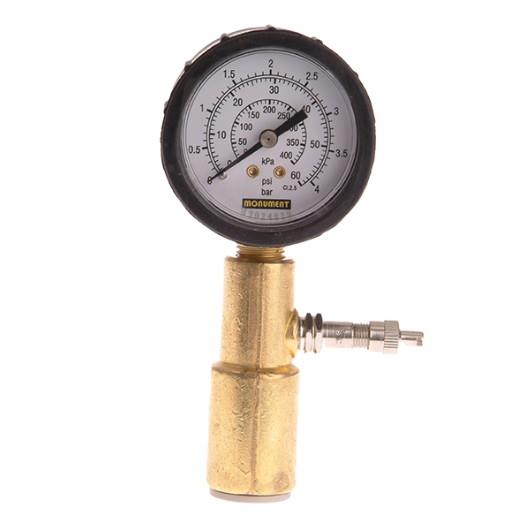 Please note images are for illustrative purposes only. Whilst we exercise every care to provide accurate images, they may not show the exact variation listed below.
Monument 1512L Pipe Dry Testing Kit
Description
Monument 1512L Pipe Dry Testing KitMonument Pipe Dry Testing Kit is ideal for dry testing Pipe work during and after installation. The 1512 has a easy to read triple scale Bar in psi and kPa Scales and is suitable for water, air, gas and petroleum oil pipes up to 4 bar, and for testing combi systems.Can be left on test, while flooring is laid to reveal any nail damage also test hot and cold supplies separately to ensure pipes are not crossed. The Monument 1512 is fitted with a Schrader Valve and 15 mm push fit fitting for quick and easy assembly and has a rubber boot for added protection.
Haggle
You can haggle for a volume discount (enter your required number of items), you can tell us you found this item cheaper somewhere else (enter the web address), or you can simply 'make us an offer!' Don't forget to enter your details so we can respond to your haggle.
Reviews
There are currently no reviews of this product, why not be the first to write one?
Please note that all reviews are moderated before publishing.