Online sales for both trade & public
Get what you can't get!
Trendiwax Wax Lubricant; 342 gm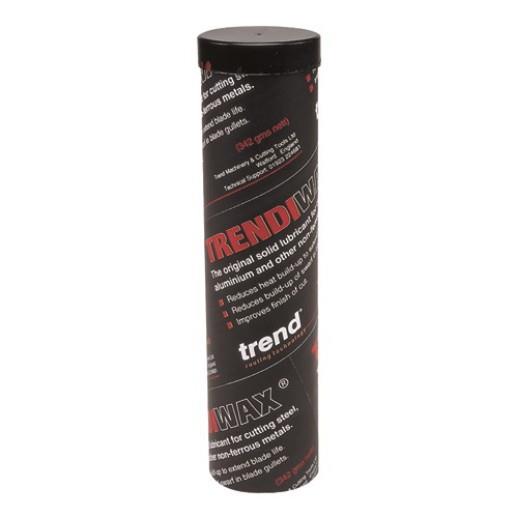 Please note images are for illustrative purposes only. Whilst we exercise every care to provide accurate images, they may not show the exact variation listed below.
Trendiwax Wax Lubricant; 342 gm
Description
Trendiwax Wax Lubricant; 342 gm
Extends sawblade life by keeping blade cool at cutting points.
For use when sawing aluminium.
Use at regular intervals.
Apply directly onto the teeth of a stationary blade.
Trendiwax is a low melting point solid lubricant for direct application to metal cutting tools, including saw blades and drills.
Packed in a convenient push up tubular dispenser.
Unlike flood and spray coolant systems, Trendiwax does not splash or require extraction.
Excellent lubrication when sawing or machining aluminium, including anodised extrusions with minimum subsequent cleaning up.
Haggle
You can haggle for a volume discount (enter your required number of items), you can tell us you found this item cheaper somewhere else (enter the web address), or you can simply 'make us an offer!' Don't forget to enter your details so we can respond to your haggle.
Reviews
There are currently no reviews of this product, why not be the first to write one?
Please note that all reviews are moderated before publishing.