Online sales for both trade & public
Get what you can't get!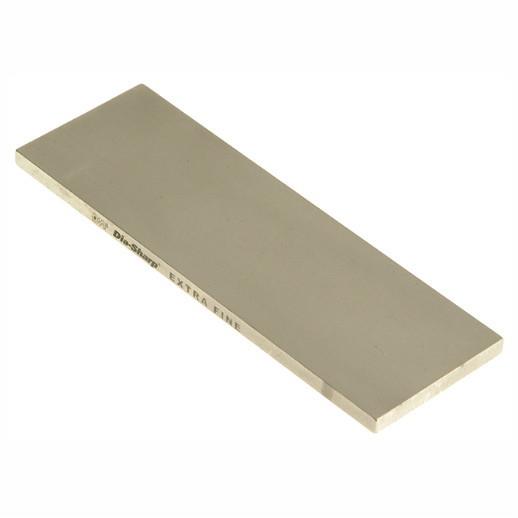 Please note images are for illustrative purposes only. Whilst we exercise every care to provide accurate images, they may not show the exact variation listed below.
DMT D8 Diamond Sharp Whetstones; 200 x 75mm (8" x 3")
Description
Diamond Sharp Whetstone, Extra Fine, 200 x 75mm (8" x 3") The DMT D8 Diamond sharpening bench whetstone has non-slip feet and will not break, chip, crack, hollow or groove. The D8 whetstone is made from the hardest material which is one of the most efficient sharpening abrasive. Available in unique interrupted surface and continuous surface, light pressure produces a sharp edge with just a few strokes. Use water for lubrication no oil, smell or mess and can hone ALL hard materials: carbide, steel, etc. and is supplied with Non-skid mat. Precision, continuous monocrystalline diamond bench whetstones with rubber feet. The grit size is etched into the side of the whetstone. The grits are denoted by a dual coloured circle which is set into one end. Blue: Coarse Grade 325, 45 micron Red: Fine Grade 600, 25 micron Green: Extra Fine Grade 1200, 9 micron Size: 200 x 75mm Grit: Green - Extra Fine Grade 1200, 6 Micron
Haggle
You can haggle for a volume discount (enter your required number of items), you can tell us you found this item cheaper somewhere else (enter the web address), or you can simply 'make us an offer!' Don't forget to enter your details so we can respond to your haggle.
Reviews
There are currently no reviews of this product, why not be the first to write one?
Please note that all reviews are moderated before publishing.