Online sales for both trade & public
Get what you can't get!
Toughbuilt TB-CT-150 Clip Tech Hubs; Pack (3)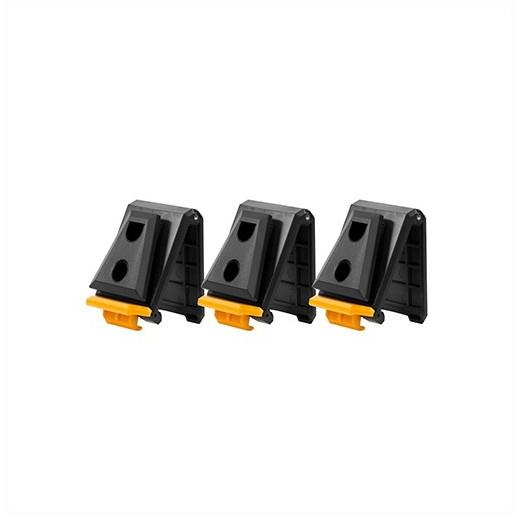 Please note images are for illustrative purposes only. Whilst we exercise every care to provide accurate images, they may not show the exact variation listed below.
Toughbuilt TB-CT-150 Clip Tech Hubs; Pack (3)
Description
Toughbuilt TOU-CT-150 Clip Tech Hubs; Pack (3)
ToughBuilt® ClipTech™ Hubs™ are used as the attachment points for all ClipTech™ pouches.
The patented Hubs allow ClipTech pouches to be attached almost anywhere.
Hubs can easily attach to any belt, ClipTech bag or tote or ClipTech Wall Organiser.
The screw holes also allow them to be screwed to a wall or joist.
This allows pouches and tools to be organised and moved as needed to fit every job.
Supplied as a pack of 3.
Haggle
If you want a larger quantity than shown on this products price breaks, you can haggle for a volume discount (enter your required number of items), or you can tell us you found this item cheaper somewhere else (enter the web address), or you can simply 'make us an offer!' Don't forget to include your email address so we can respond to your haggle request.
Reviews
There are currently no reviews of this product, why not be the first to write one?
Please note that all reviews are moderated before publishing.